How a stable becomes the place of our innovations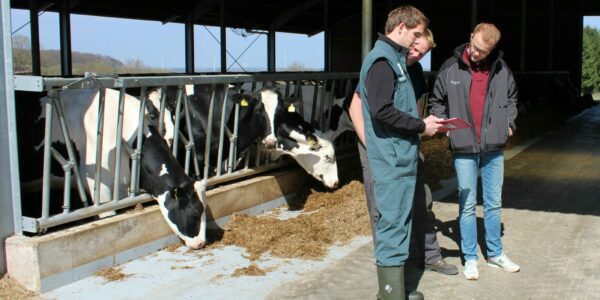 Innovation needs research. Our own Research & Product Development department drives the progress of innovation at our company. The aim is to put economically useful scientific findings into practice as quickly as possible – in our own products and in those that we develop and realise together with customers.
Our partner farm in the area of dairy cows is the Hinnemann farm in Germany (North Rhine Westphalia). Farm manager Philipp Hinnemann is always searching for the right adjustments to get the most out of his herd in terms of health and performance.