From a start-up to a
Westphalian global player.
BEWITAL agri is one of the leading companies in the development of special feedstuffs for livestock animals. Globally active under the umbrella of the BEWITAL group of companies. It has maintained its independence as a family firm. And that's not all: the BEWITAL Group has also kept faith with its location.
1963
Bernhard Wigger founds BEWITAL in the
Westphalian district of Südlohn-Oeding.
The son of a farmer, he starts out as a cattle dealer and produces animal feed.
1971
Milk replacers developed
in-house become a success.
As a result, BEWITAL becomes a leading specialist in young animal nutrition. The company's experience in livestock feed is also useful in the production of pet feed.
1985
A visible milestone in our
success story: the spray tower.
Bernhard Wigger carries out research and his opinion is confirmed: fats are a decisive quality factor in his feedstuffs. He invests in the development of a spray cooling process and a spray tower to manufacture a fine, flowable powder with two outstanding properties: it is highly digestible and easy to process.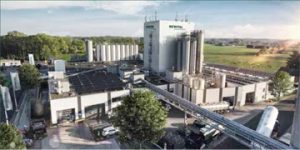 2001
Successful handover to the next generation.
In 2001 Bernhard Wigger handed over his life's work to his children: Ulrike and her husband Jürgen Petershagen, and his son Dr. Jürgen Wigger.
2008
BEWI-FATRIX –
more than just a product line.
BEWITAL starts a new product line after conducting intensive research into how fat-encapsulated active ingredients work and how they can be used efficiently. This is the start of a new path for the company.
2012
Livestock feed, petfood and transport:
BEWITAL agri, BEWITAL petfood and westrans.
Because the markets in the fields of livestock feed, petfood and transport are becoming increasingly distinct, the company decides to split into three divisions under the roof of the BEWITAL Group, which now employs over 450 people. Although the range of activities is broad, we all focus on the same values: trust, responsibility, sustainability and quality that satisfies the customer.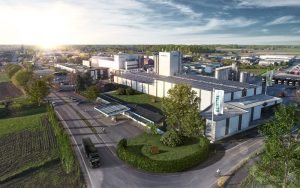 2013
BEWITAL is 50!
A big family celebrates.
Our 50th birthday party lasted two days: it kicked off with the event for customers on the 15th of June 2013 with guests from Germany and abroad. The family day on the following day made one thing clear: although the group is large, it sees itself as the BEWITAL family.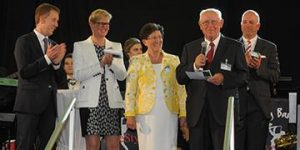 2017
BEWITAL agri starts operating
a plant for micronutrient encapsulation.
Nutrients are encapsulated in fats and released at the precise site in the animal's body where they are needed. This means that the newly developed products support animal health and reduce the use of antibiotics. Our special cryotechnology means that we can achieve a high concentration of active ingredients and also protect the combination of multiple ingredients from breakdown in the rumen, for example.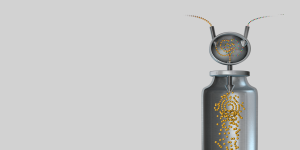 2020
Investment in the R&D department,
construction of the new Innovation Centre.
The new Innovation centre with ultra-modern facilities is an ideal setting for innovations. Our team, made up of agricultural scientists, food technologists and milk and chemistry lab technicians, works here on checking raw materials, developing formulas and analysing our finished products.