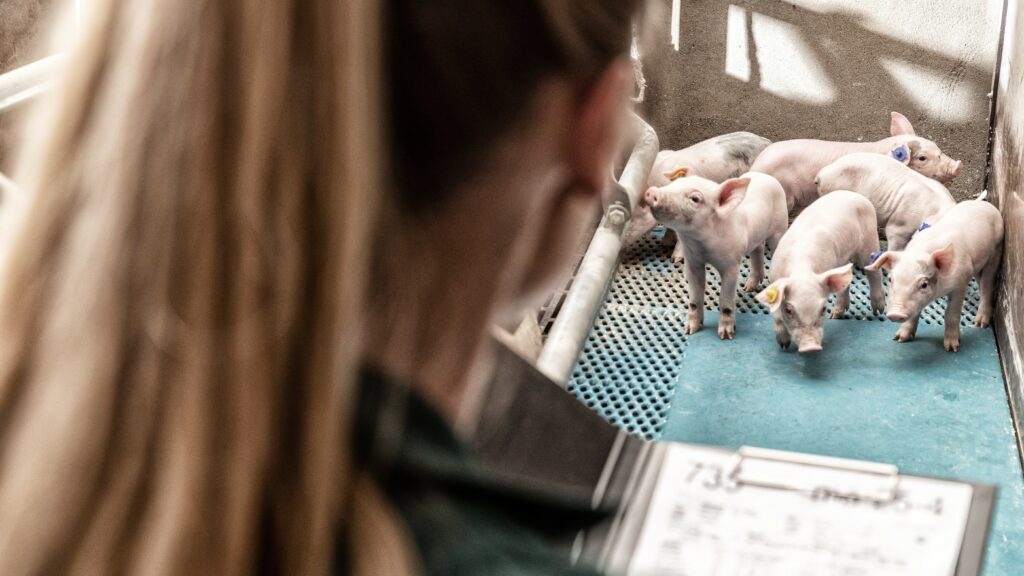 BOKU Symposium | Results
The general topic of the 21st BOKU Symposium Animal Nutrition 2023 was "Feeding strategies in times of limited resources". We were again represented with a scientific contribution.
The title of our poster was: "Effects of different fat sources on the apparent total tract digestibility of energy in piglets".
The aim of the animal study was to quantify the effects of supplementing different fat sources to the piglet ration on energy digestibility.
For this purpose, four different fat sources were tested in a digestibility study at the Technical University of Bingen in 6-fold repetition on young piglets (live weight 12.8 kg, +/- 0.4 kg). The different components were added to a basic ration. Following the 12-day adaptation phase to the rations, a quantitative collection of faeces took place in the 5-day collection phase. For statistical evaluation, an analysis of variance (ANOVA) as well as a comparison of the mean values between the groups was carried out using the Tukey HSD test (p<0.05).
The results of the study in brief:
At 84.1% and 83.4%, respectively, the apparent total tract digestibility of energy of BEWI-SPRAY® 99 L and BEWI-PIG® 80 L was on the same level as soybean oil and whey-fat concentrate; no significant differences could be determined.
The results of the digestibility study show that even young piglets can digest the energy from BEWI-SPRAY® 99 L and BEWI-PIG® 80 L to realize a high degree in performance (= growth).
The refined and hydrogenated vegetable fats, which are also enriched with lecithin, are therefore an optimal component for closing the energy gap, especially in piglet rations and diets for lactating sows, with highly energetic and easily digestible ingredients.