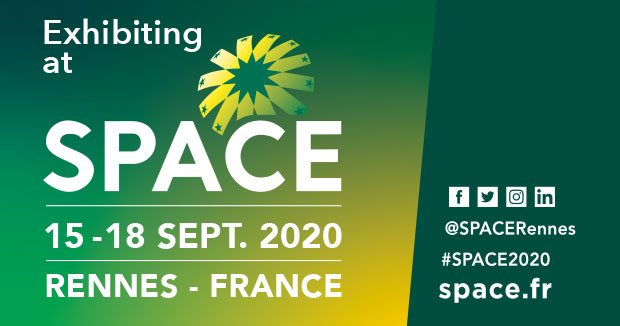 SPACE 2020 in Rennes: digital
Visit us digitally at SPACE 2020 from 15-30 September!
Although we cannot meet face-to-face this year in Rennes (France) due to the ongoing global Covid-19 pandemic, SPACE has invented new ways to create a fully digital edition.
On the mobile app you can see all registered exhibitors and have the chance to get in touch with us via Online BtoB meetings to discuss your projects.
Download the official app of SPACE 2020!
More info about the digital edition of SPACE 2020: