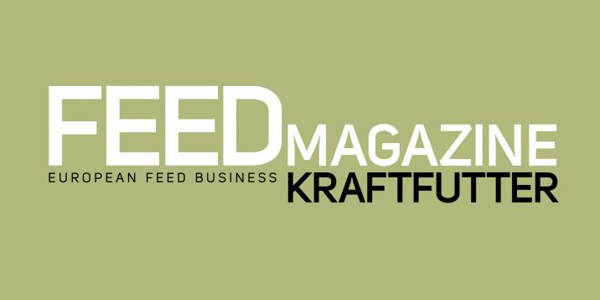 Acting naturally against gram-positive bacteria in pigs
Medium-chain fatty acids (MCFA) and their derivatives are known for their pronounced antibacterial effects that are acting naturally against gram-positive bacteria. However, synergistic effects can only be achieved through a targeted combination of the active substances. This is also proven by a current trial on a sow farm and an in vitro study. Here, the influence of different MCFA on the growth of pig-specific pathogenic germs was investigated.
The administration of antibiotics to farm animals has been steadily reduced in recent years. The aim of the legally anchored minimisation strategy is a permanent reduction in the use of antibiotics in livestock farming. Therefore, it is important to strengthen the animals' immunity as early as possible. Because a mature and strong immune system, a stable intestinal flora and good intestinal health form the basis for optimal growth.
As a result, many farms continue to look for plant-based alternatives, particularly in the area of feed additives, to meet these goals.
Our natural solution against streptococci and clostridia: BEWI-FATRIX SynerG+
BEWI-FATRIX® SynerG+ is a matrix-encapsulated combination product based on lauric acid, monoglycerides and phytogenic substances.
The targeted combination of active ingredients produces synergistic effects and effectively inhibits gram-positive bacteria such as streptococci and clostridia.
BEWI-FATRIX® SynerG+ can positively influence the colonization of the intestine in a natural way. This happens by suppressing the undesirable bacteria and thereby promoting the development of desirable bacteria in the intestine.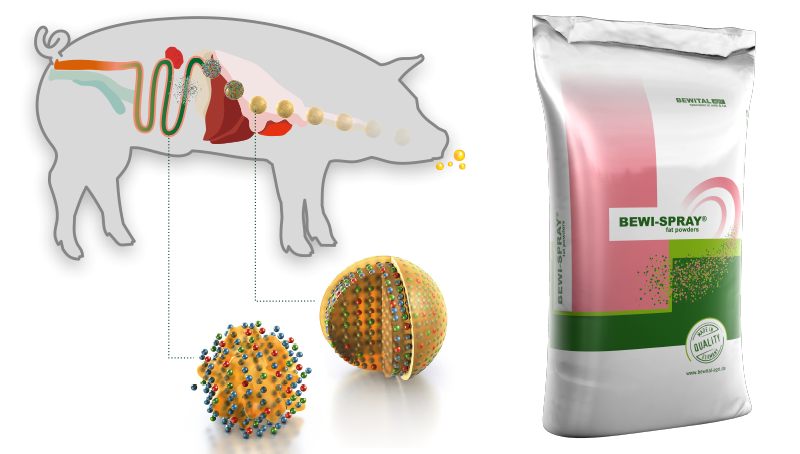 Significantly fewer piglet losses in practice!
The antimicrobial potential of BEWI-FATRIX® SynerG+ has already been used in practice many times. Above all, the product is widely used on piglet farms where there is an increased incidence of streptococcus and/or clostridia infections.
Recently, the effect of BEWI-FATRIX® SynerG+ on piglet losses and biological performance of sows was tested on a Dutch 500-sow farm with confirmed streptococcal infection.
The results show a clear reduction in piglet losses. This is especially true for the suckling piglet phase, where losses could be reduced from 11.1 to 8.0%. Overall, piglet losses were reduced from 14.4 to only 10.7%. As a result, weaned piglets per litter could be increased by 0.4 and weaned piglets per sow and year by 1.1 piglets, which has a direct effect on the profitability of the farm.